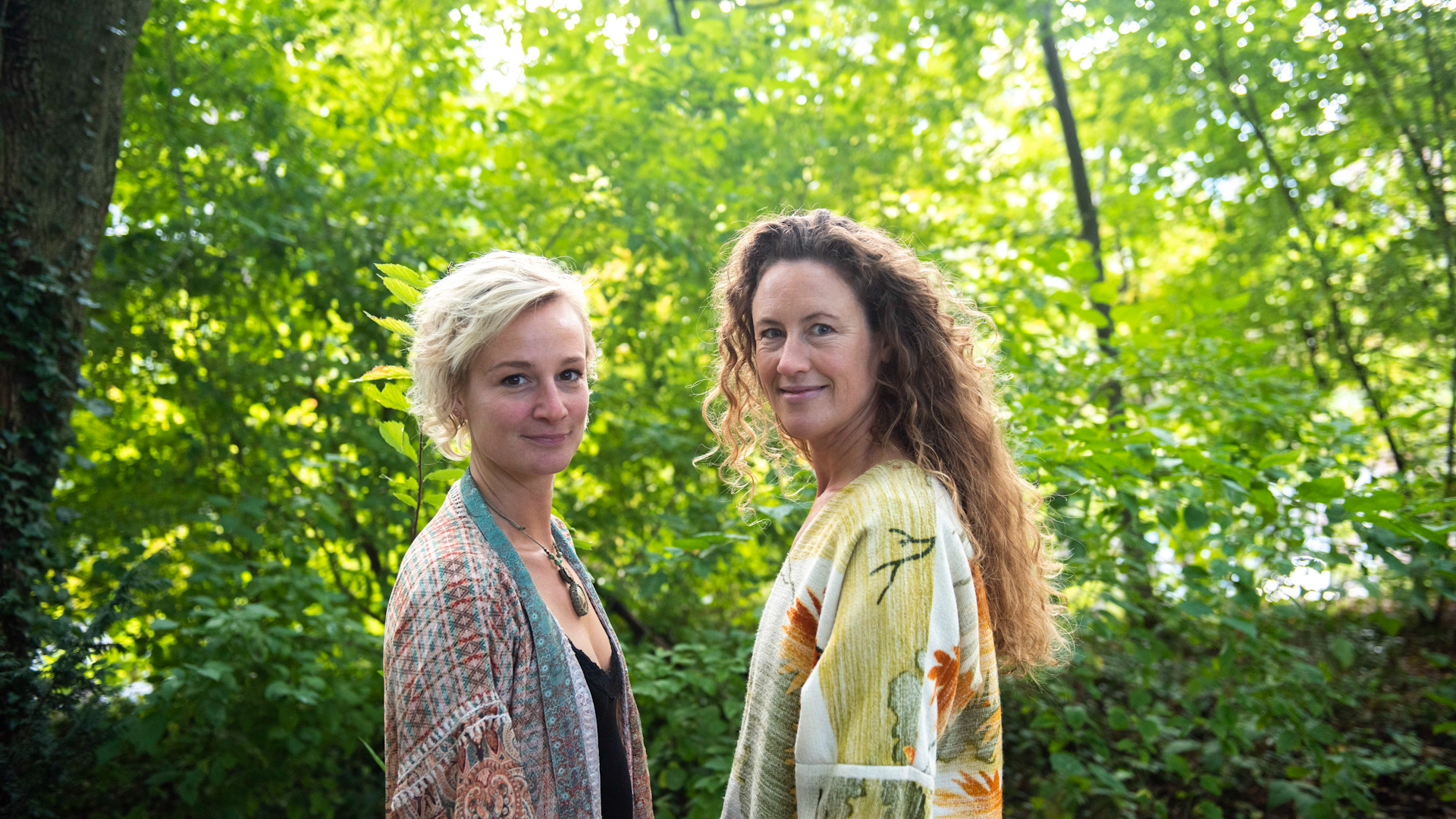 Martijn
A fantastic and mostly magical truffle trip with a dose of power I can still draw on in the days after. Experiencing primal forces, being one with the elements, deeper insights into your existence. A truffle trip that gave me so much power that I have never experienced so intensely in any other way.
Anne and Karlijn safely take you on a journey which in my case was a gift from the universe. With warm bombastic sounds, to sensitive musical tones that caress your soul and seem to take you infinitely into your session. It was in one word a "heavenly experience" and yet at the same time so earthly! Insights into yourself to collective thoughts and experiences.
Thank you ladies for this experience. You took great care and I never felt unsafe or uncomfortable. I highly recommend the ladies for anyone who wants to discover more of themselves or wants to heal more...
Brenda
Thank you thank you, for the guidance of this amazing journey. I can't describe my experience in words.
For me it was a beautiful loving journey with amazing insights. My heart is filled with love and light to make this world a better place.
Thank you for the beautiful music. I really enjoy this reminder to take me back and flow on the waves of love and warmth.
Rashnu
This journey has given me a lot of new and profound insights, plus a welcome relief from stress in my body.
Karlijn and Anne facilitated a safe space during the day. I felt very seen and at home, and because of this, I could express everything. The combination of bodywork, emotional release, the truffle journey and the process work in a small group is a golden combination.
Rachid
A beautiful day and amazing guidance. I received a lot of deep insights and healing about my negative patterns and blockages.
Esther
Last Friday I did a truffle ceremony for the first time under the guidance of Anne and Karlijn. It was incredibly special. Anne and Karlijn create a very nice, calm and loving atmosphere. The space and (live) music were beautiful. The journey I made was intense but beautiful, and I loved that afterwards there was still enough time to land, talk and do what felt right. It definitely triggered something in me and I definitely want to make another journey.
Tjeerd
I would highly recommend Truffle Ceremonies facilitated by Anne & Karlijn for everyone who would like to experience the magical experience of truffles in a safe and warm setting. It was such a lovely day! Anne & Karlijn create a safe space where the participants are invited to just be themselves and can fully surrender to the present moment. With beautiful shamanic rituals, symbols, stories, beautiful music, bodywork, meditations and breathwork they guide you into a state of deep relaxation, wonder and gratitude. They understand very well the deep processes people go through in ceremony and are fully present and in service. My inner journey was beautiful and I enjoyed dancing together as much as the journey itself. The food at the end of the day was divine and the setting was super cozy. Nothing but praise for these amazing women, together they are a perfect duo for this work. I feel that everyone is coming out of such a ceremony with a warmer heart. A big inspiration, thank you!
Lorain
If you are looking for an authentic, loving and safe space to journey with truffles, then I can highly recommend these beautiful souls as facilitators! I have journeyed with plant medicines before and I was waiting for "the right people" to journey again. Anne and Karlijn worked beautifully together to create a harmonious safe space for the whole day. They shared from their authentic truth which is based on their respect for Nature, Shamanic traditions, their own various life experiences, and most importantly from their Heart and Soul. They led by example and invited us to connect and be in our truth too. This set a very trusting space for us to go on our inner journey with the truffle. They also provided beautiful (live) music and a nourishing meal to end the day. I am extremely grateful I found TruffelCeremonies!
Fien
No words for this extraordinary experience. A journey in which I reconnected with Mother Earth and my own feminine powers. Energies that I can still feel flowing days later. I feel more deeply grounded in my body and closer to my heart.
Anne and Karlijn work from the heart and you can feel that. They create a safe, open atmosphere during the ceremony where everything can be felt and heard. This creates a beautiful connection with the group. Thank you lovely women for guiding this beautiful journey!"
Paul
The journey itself gave me many insights and still I am busy in my head about what I have experienced and felt. The most important thing is that I became aware that I had been stressed for a long time and had anxious feelings. Because of this, my mood was also often somewhat gloomy. In my journey I experienced mostly positive emotions and warmth and the extraordinary thing is that these emotions and thoughts are still present. With this, it feels like a burden has fallen off my
shoulders. I hope that I will be able to hold on to this in the future. It would be an understatement to say that this ceremony has exceeded my expectations :)
Tamara
My first journey with the truffle, special, intense, deep, playfull, gentle with wonderful insights. Anne and Karlijn create a safe setting where we start with bodywork to descend from the head to the heart. Everything is welcome and allowed to be. The space is decorated with beautiful elements, flowers in a beautiful location.
During the journey I feel the presence of both of them, constantly. Enough for me to experience that I can handle everything and completely receive the insights and what the truffle shows me. The wisdom of the women is great, attuned and complementary to each other. They are fully present, sharing their love for the truffle, each other, the group and themselves.
Beautiful music that draws me into the journey, making me dance, sing, feel and feel a strong sense of standing in my power, being present. Celebrating life with everything there is.
We end the beautiful journey with each other, delicious nourishing, colorful meal. There is no time so there is plenty of time to leave the sacred place at my pace and take my insights into the world.